Universal Mat Kit (2 count)
---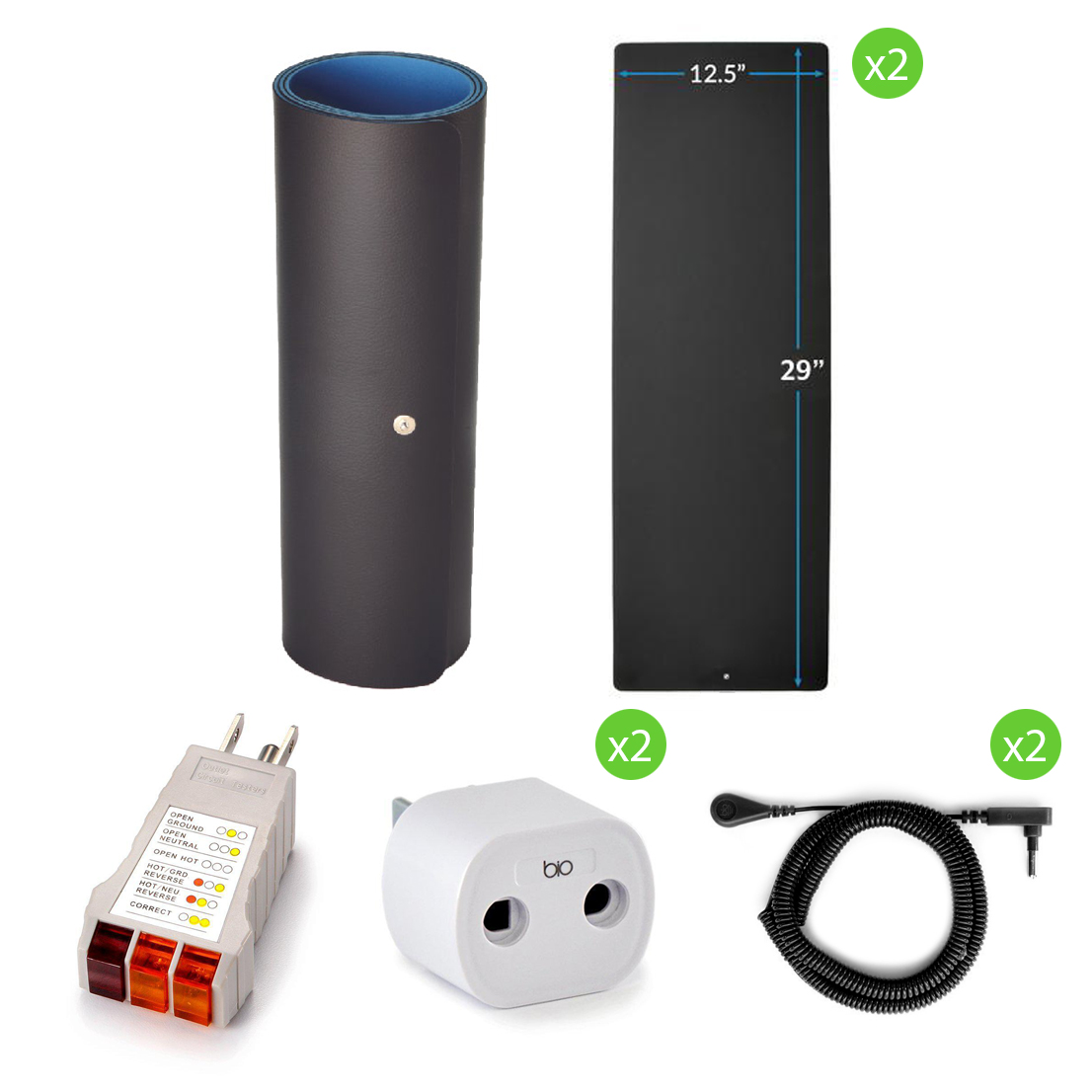 The Universal Mat is our most versatile product! It can be used on top of a desk under your keyboard and mouse, or under your desk to put your feet on. Put it on a couch to sit on, or on the back of the couch to lean against. Move it around your kitchen to stand on while washing dishes, prepping dinner, and cooking at the stove. Set it up in the bathroom to stand on while brushing your teeth, or to rest your feet on while sitting on the toilet. You can even take it into your bed at night and sleep on it!
Each Universal Mat Kit (2 count) includes:
2 Conductive Universal Mats (12.5" x 29" / 32 cm x 73.7 cm)
2 15' (4.57 m) Cords
1 Outlet Checker
2 U.S. Safety Adapters
1 User's Guide
---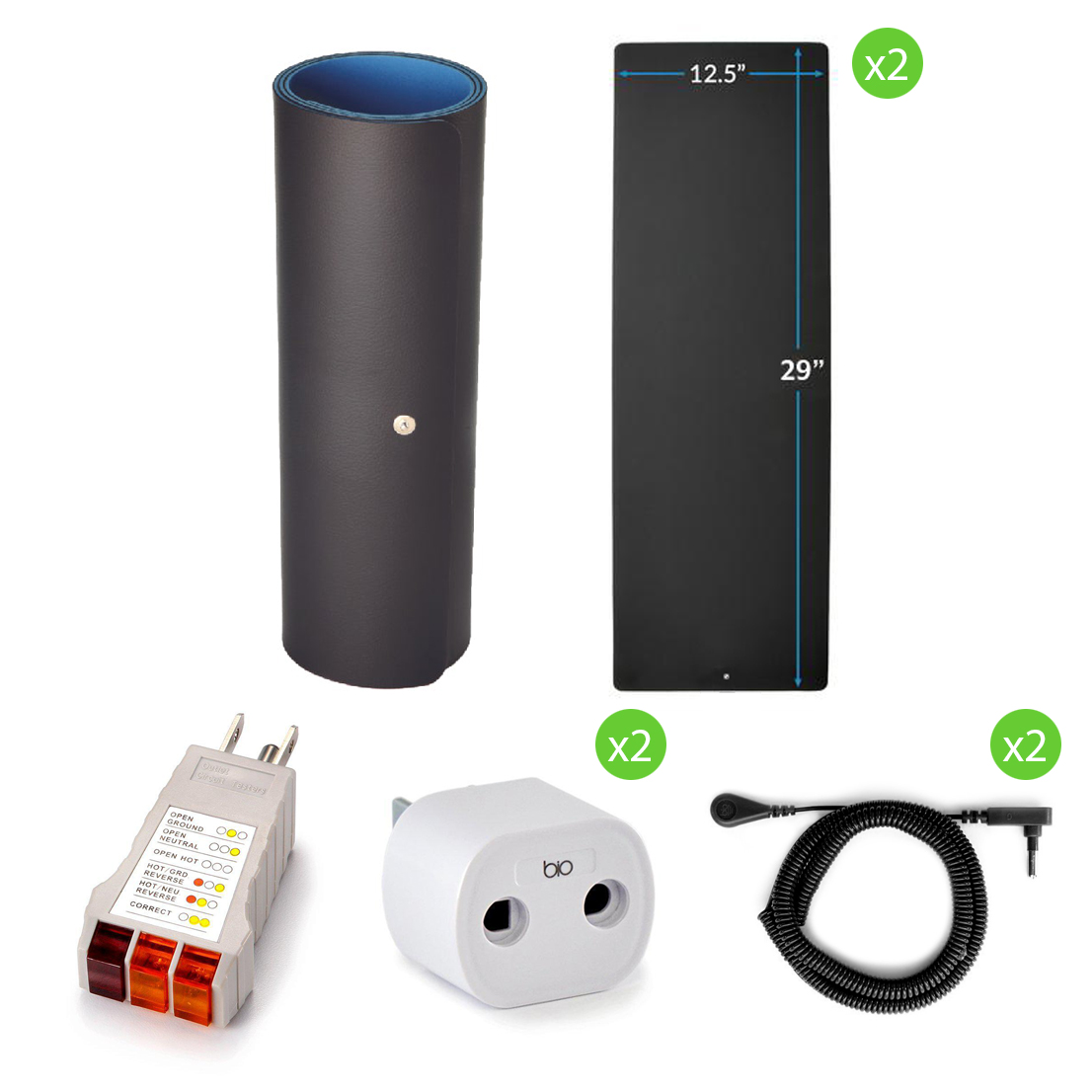 ---
Customer Reviews
---
I read Clint Ober's book and many of his interviews and I knew the grounding products would help my hip pain and general health. A friend bought a mat on amazon with other supplier. It was very thin and poor quality. When I received my mats, I could tell a big difference in terms of the quality and material. It's worth every penny I paid. I am extremely happy with my purchase of this two count travel mats. I use one mat on my working desk for hand touch every day. I definitely feel much less pain after using these mats for a week. The service of the company was also wonderful. I bought one of the mats for a friend, yet the regular package only contains one ground tester and one adapter. So I called the owner Paul and told him about my situation. He then added another set in my parcel for free. I am a happy camper for their product and service. Earthing/Grounding is a great way to live. Alpha Grounding is the best distributor of Clint Ober's US Earthing company. They carry the most products with the best price. Highly recommend everyone to try it.
---
I use both mats regularly, keeping one under my desk and the other where I sit to relax. I bought them with the intention to use them in the winter when the snow makes it tough to find the ground, but am finding they have become a regular part of my routine summer or winter!
---
East Coast Grounder
(2021-08-26)
So far so good,
---
Popular products you might be interested in
---